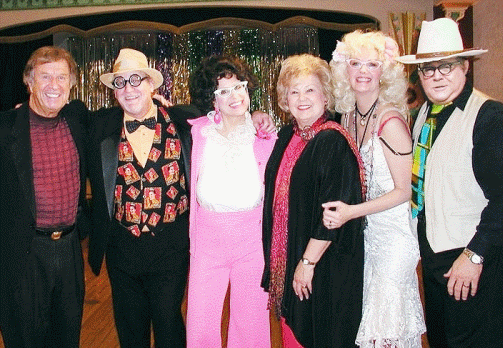 Bill and Gloria Gaither with the Glory Bugles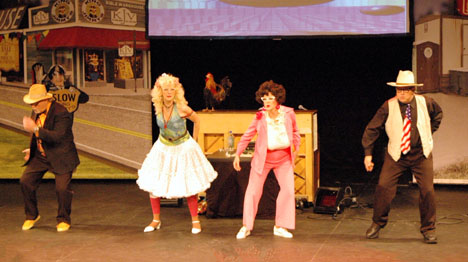 "Drifting to Eternity"...at TPAC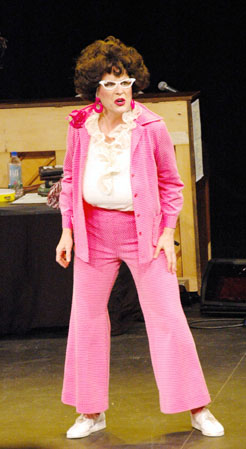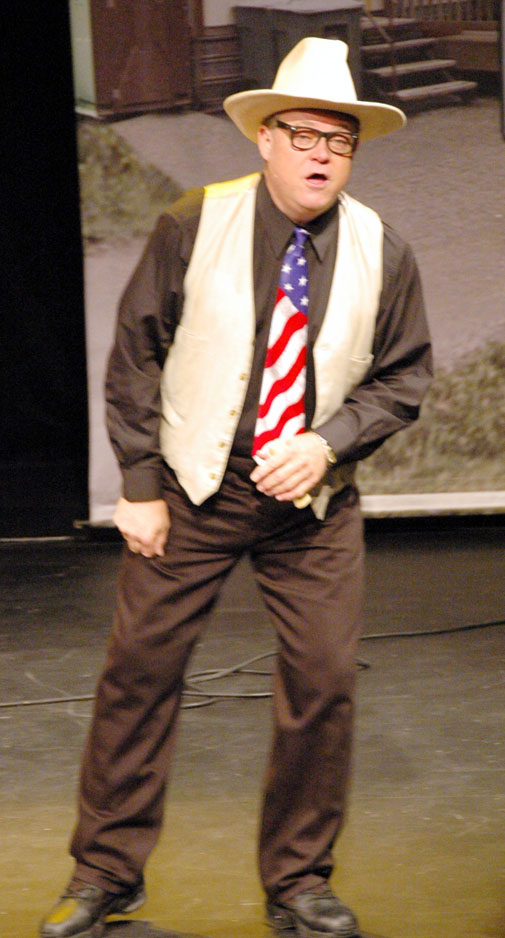 Queenie and Farley on stage at TPAC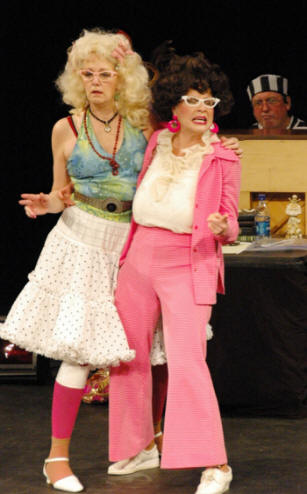 Beulah and Queenie "Carefrontation"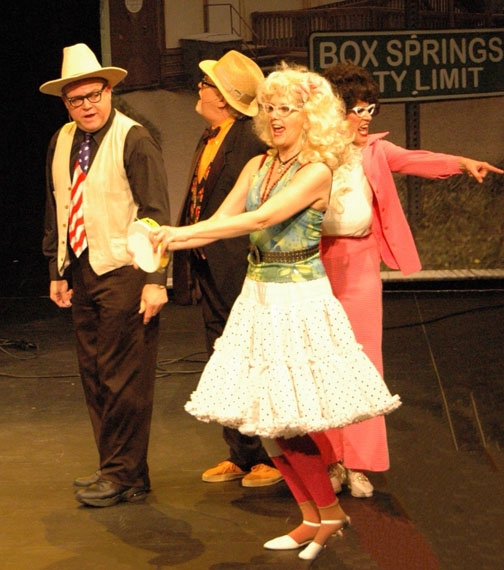 Where Would He Go To Church?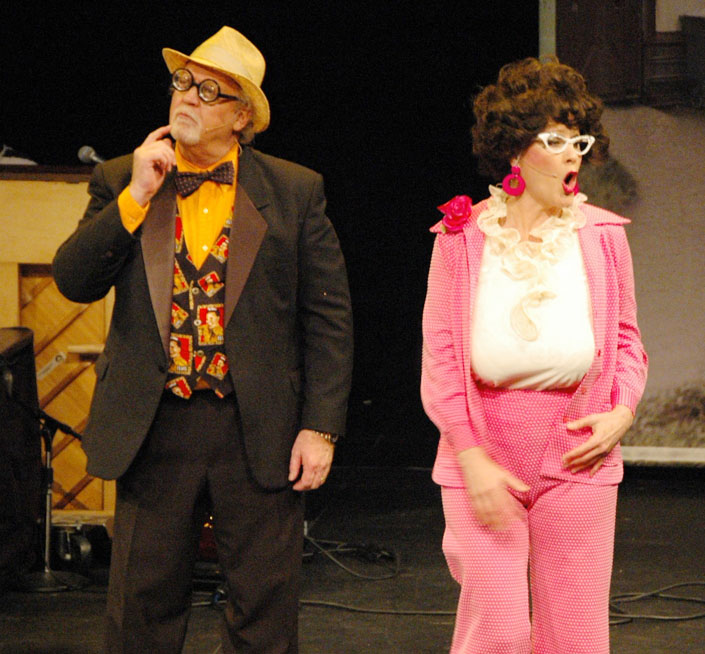 Harley and Queenie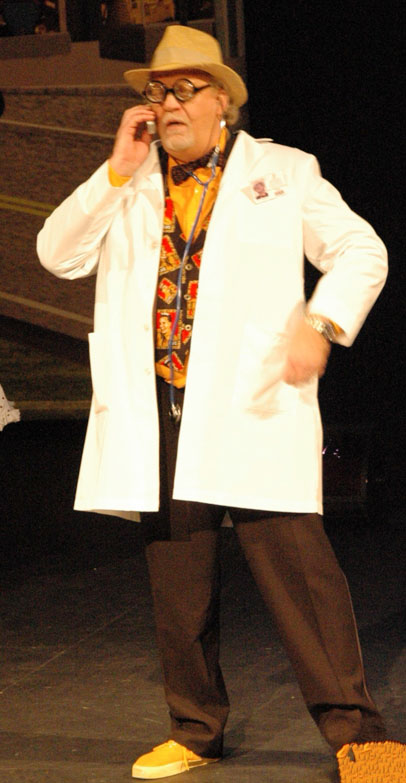 Dr. Harley E. Never, "The Pig Whisperer"

Queenie..."Get Nasty...and Sell It"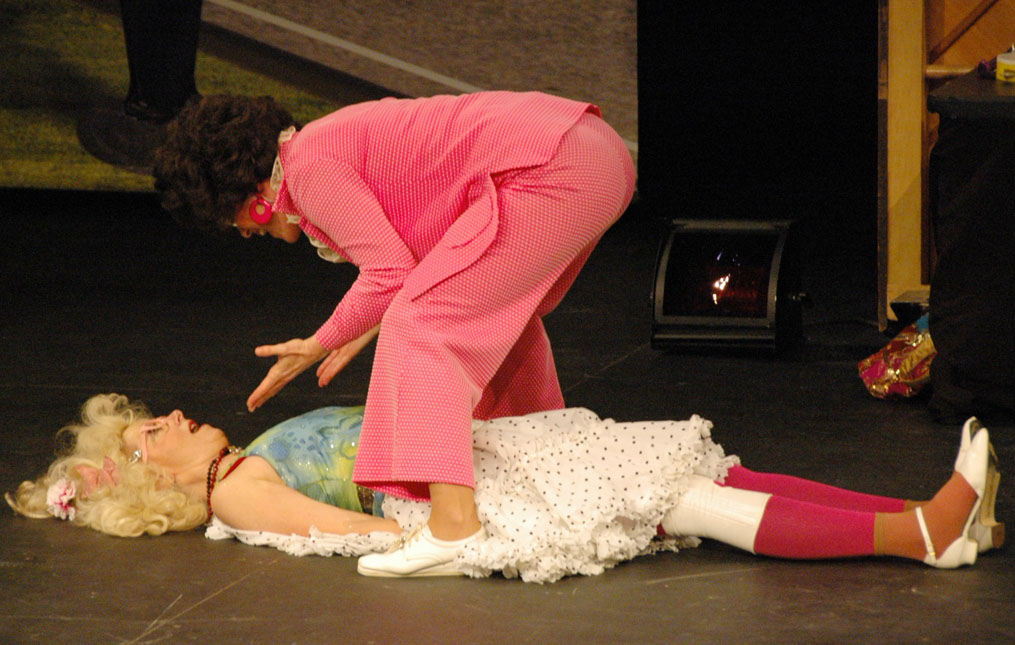 Beulah and Queenie "Carefrontation"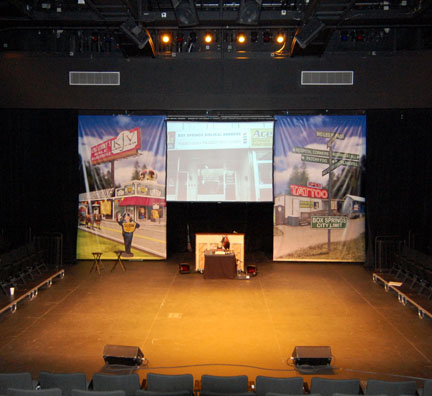 The set..."From Box Springs with Love"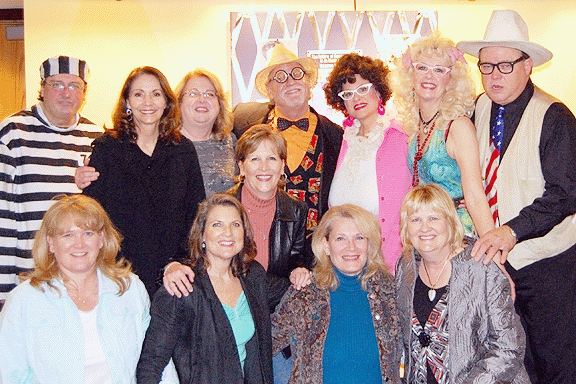 Post-show pic with the "Clabber Girls" all the way from Panama City, FL. They drove over 450 miles to see the show!! (God bless 'em!)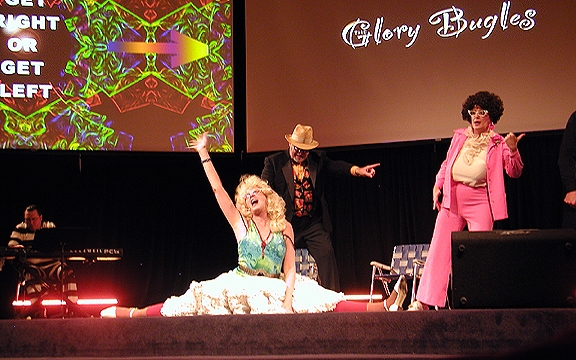 "Get Right or Get Left"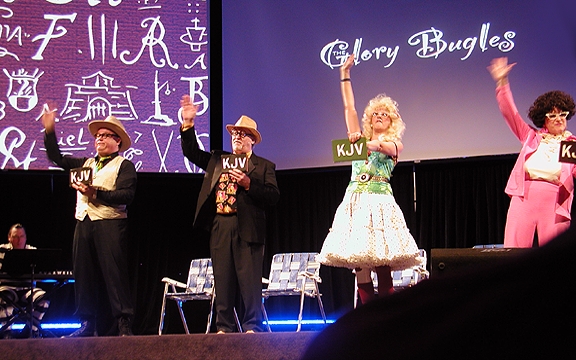 "King James Version"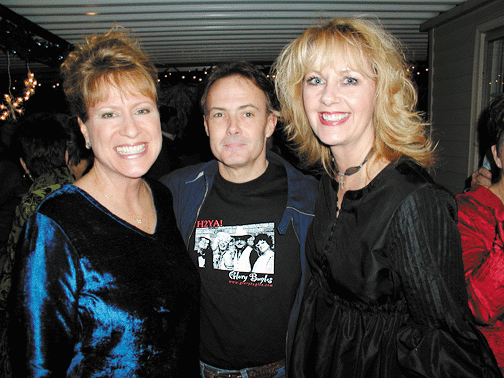 Nan (left) and Bonnie with uber-Bugle-fan, Gary Lawrence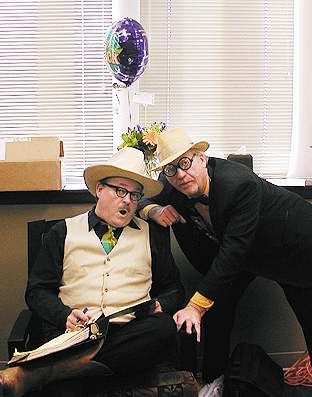 Farley and Harley relaxing backstage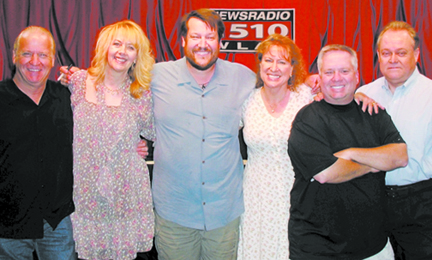 Rick and Bubba with Glory Bugles @
1510 WLAC in Nashville, TN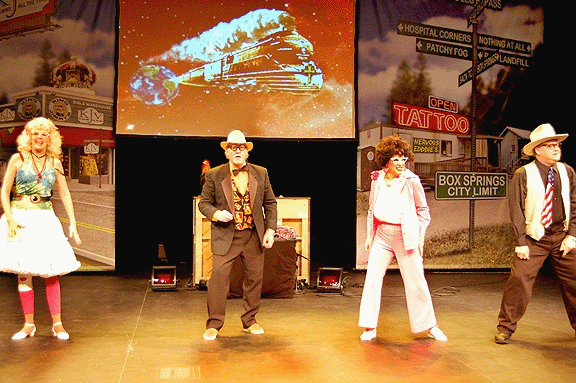 "Glory Train" @ TPAC "From Box Springs With Love"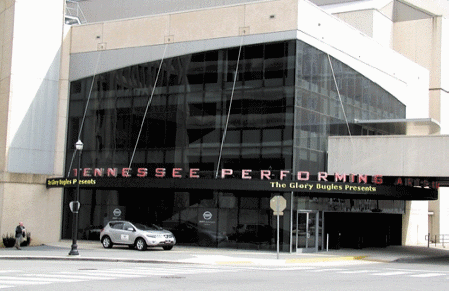 Glory Bugles on the marquee at TPAC (Tennessee Performing Arts Center), Nashville, TN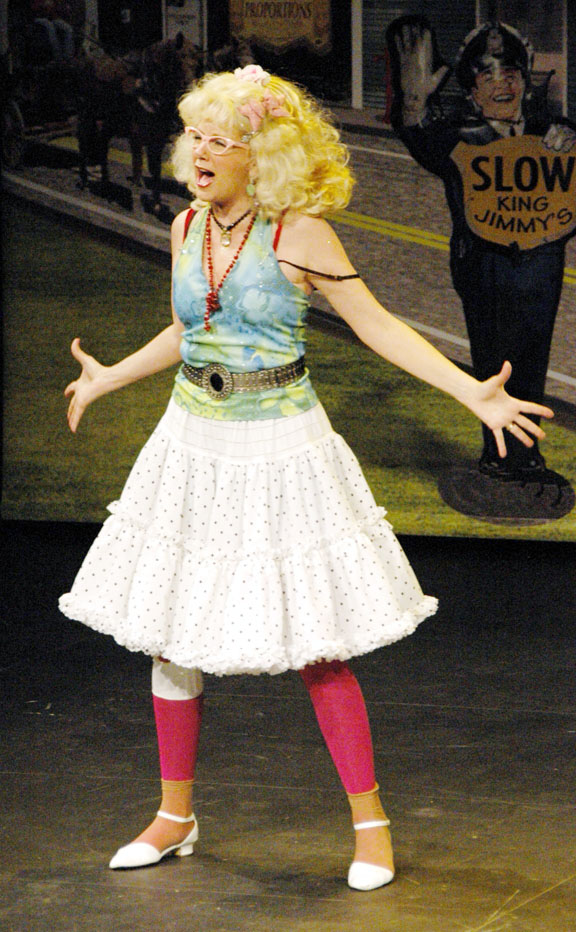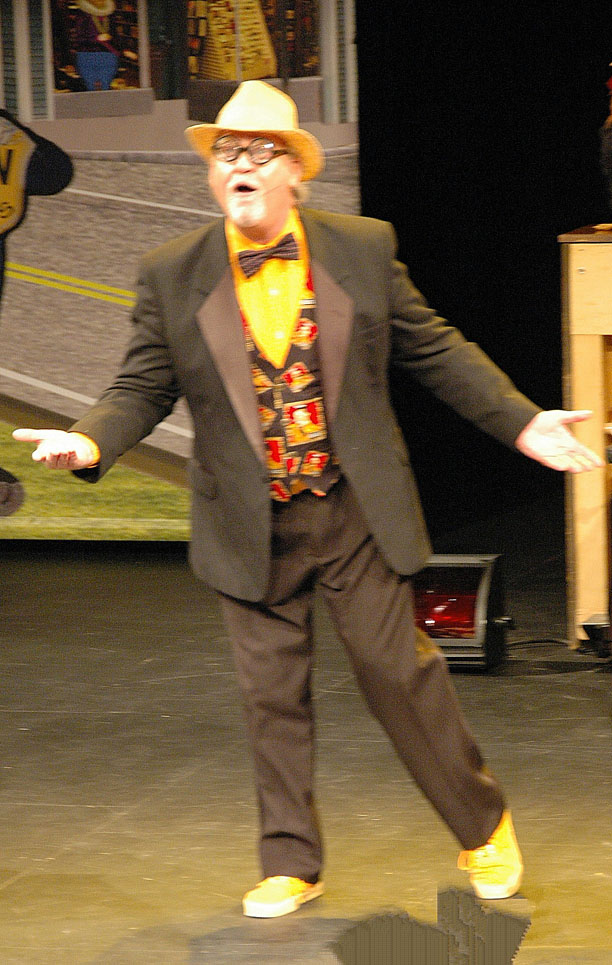 Beulah and Harley on stage at TPAC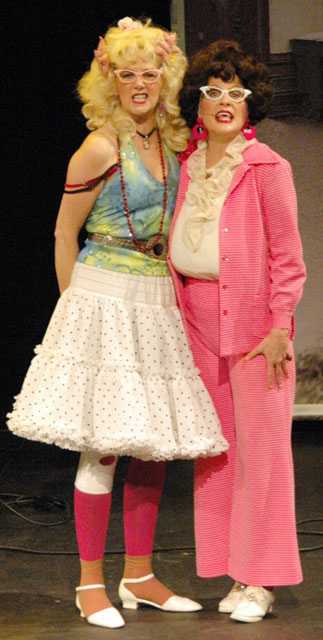 Queenie Helping Beulah "See the Light"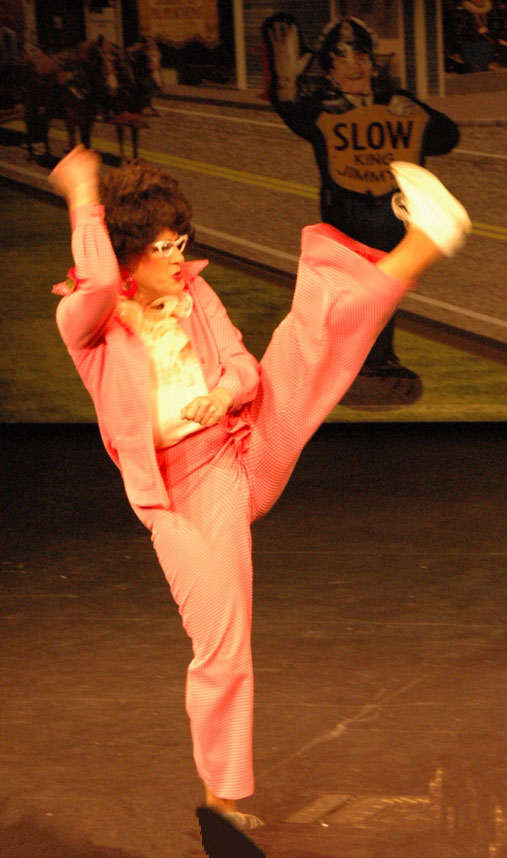 Queenie High Stepping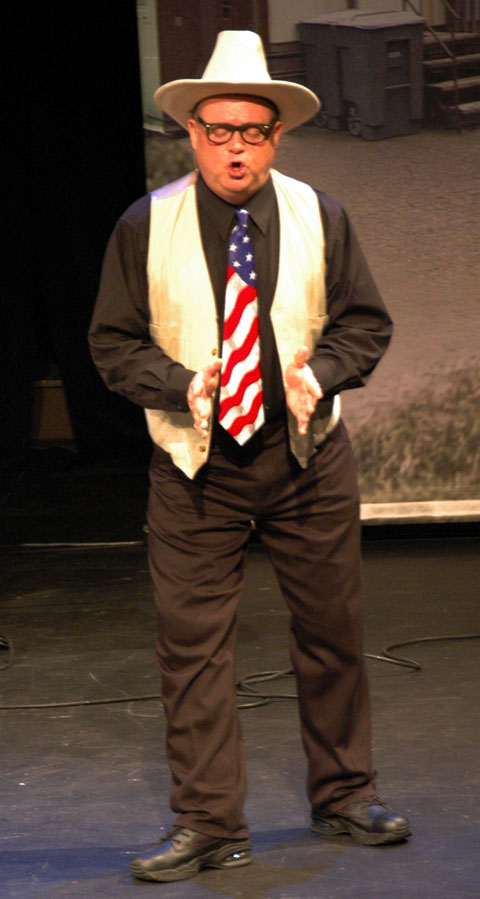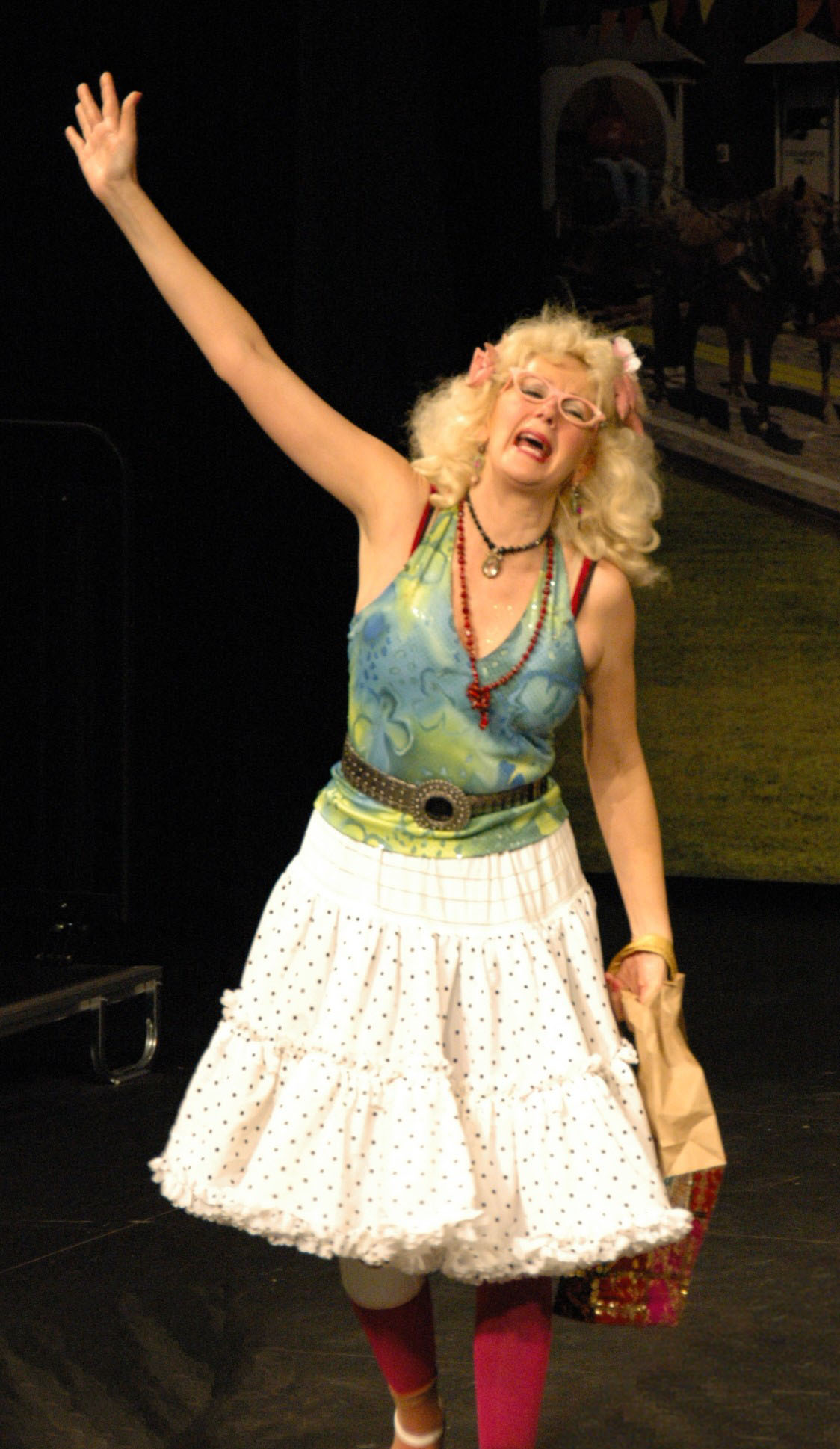 Farley and Beulah ("Budget Meeting")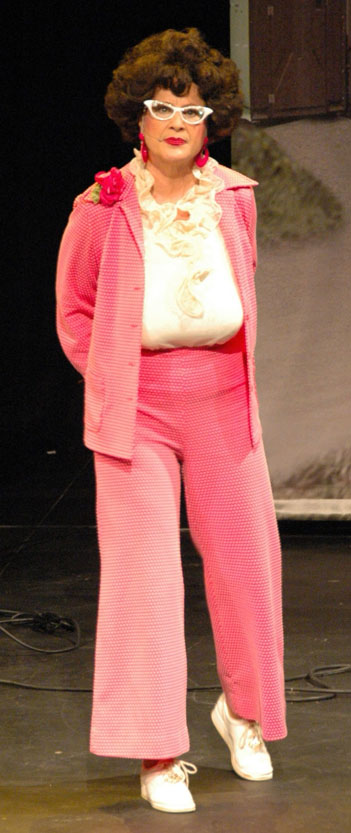 Queenie: "Ever tried to find a blouse that fits?"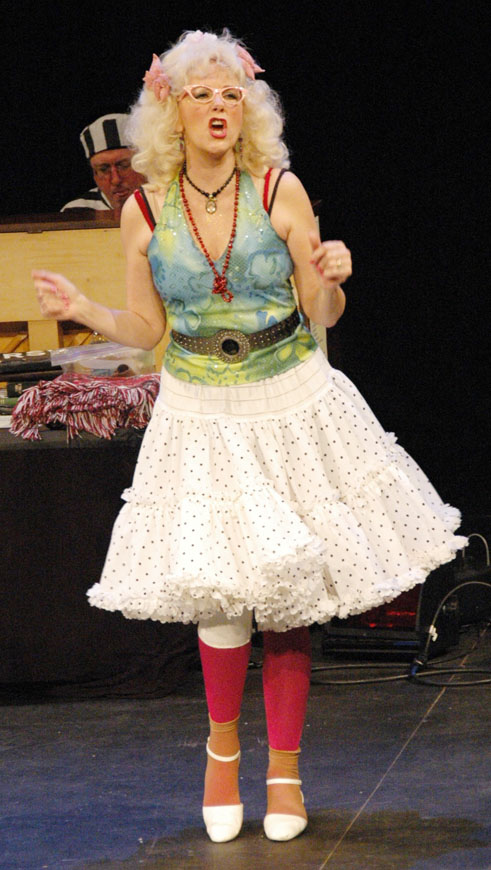 Beulah: "Get Right...or Get Left"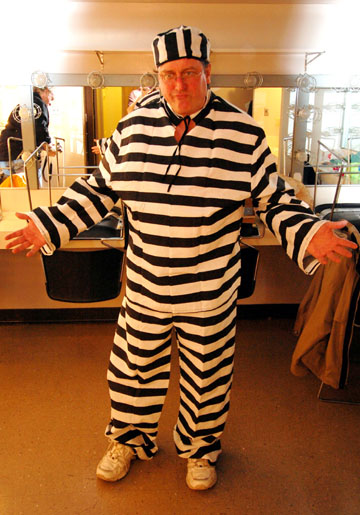 Brother Roland G. Chord, VII (our work-release accompanist)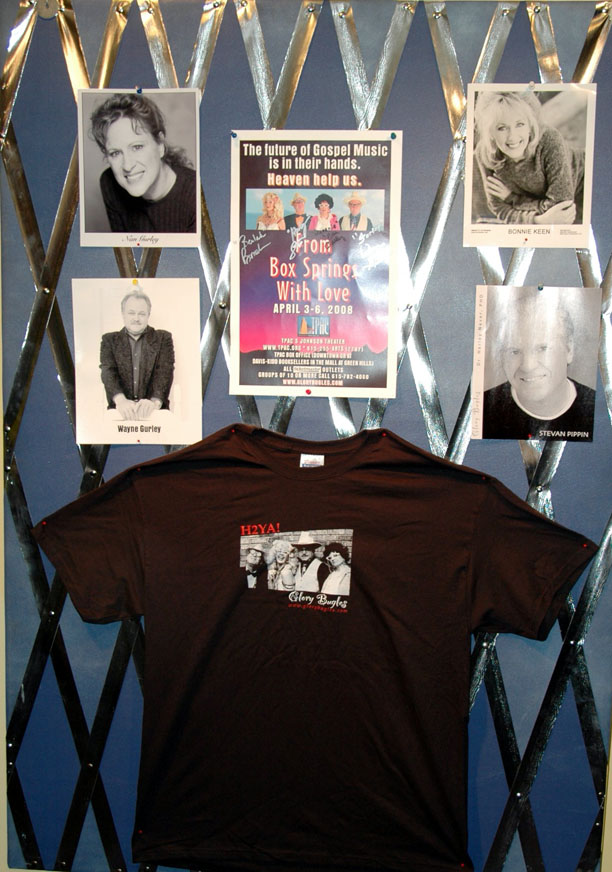 '
Bugle merchandise and paraphernalia in the TPAC lobby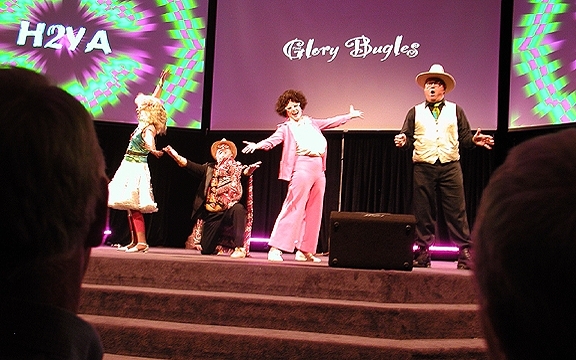 "Hallelujah to Ya!"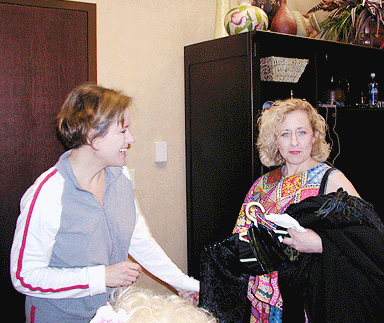 Nan with Bugle choreographer,
Marci "Velveeta" Murphree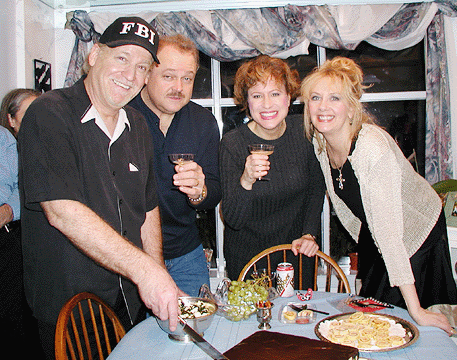 Cutting the cake at post show party.