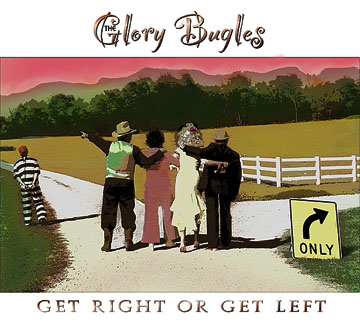 Listen before you buy
Click the "Listen" tab above
to hear a sample
of each song.
Order our CD now...
"GET RIGHT OR GET LEFT"

Two convenient ways to order:

#1: Order online: Click the PayPal "Buy Now" button below to be taken to our secure PayPal page.
#2: Order the "old fashioned" way: Send $15.00, plus $3.25 shipping and handling (total: $18.25), to the address below. (Add $.50 shipping and handling for each additional copy up to a maximum of $5.00 for 6 copies or more.) TN residents add 9.25% sales tax) to:
THE GLORY BUGLES
Suite 290, 278 Franklin Road
Brentwood, TN 37027
(615) 392-0449
e-mail: welcome@glorybugles.com

Most orders are shipped via USPS within 24-48 hours of receipt. However, if you don't receive your CD within 10 days, please e-mail us or give us a call. Thank you!